Our Referral Bonus Program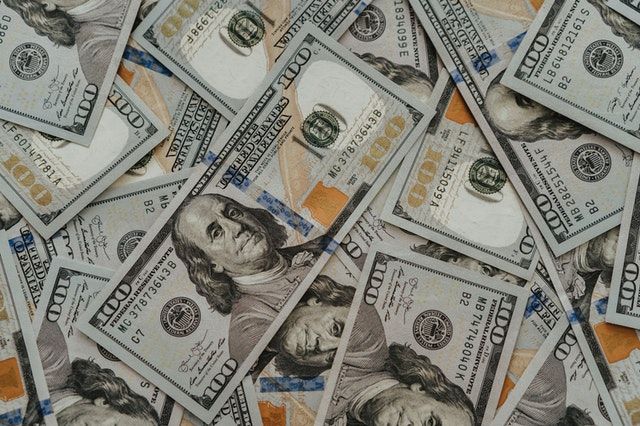 Submit a referral to help a friend and put $2000 or more in your pocket!
Referral bonus payments are made after the candidate works for 95-120 days.
Please be sure to read our referral bonus rates as well as our terms and conditions.
You may also want to read about our referral program in our FAQ.
---
Submit a Referral
---
Referral Bonus Program
(June 2023)
Below are our standard referral bonus rates.  From time to time we may have additional higher referral bonuses for specific positions that we are trying to fill.  For information on those, please subscribe to our newsletter or click the blue button on the lower right.
As of June 2023, our referral bonus rates are as follows:
| Referral Candidate Category | Bonus |
| --- | --- |
| General Referral, less than 5 years of experience in relevant field | $2000 |
| General Referral, 5+ years of experience in relevant field | $2500 |
| Bonus Referral Code | Varies (see below) |
"Work experience" refers to full time work experience, generally following an undergraduate degree. Sometimes 23-year-old software engineers claim 15 years of experience because they have been programming since they were 8 years old. That's awesome, but not what we are talking about here. At our discretion, we may adjust the years of work experience on a case by case basis.
"Bonus referral codes"
From time to time we offer additional bonuses for referrals of certain types or during certain time periods. A good way to receive bonus referral codes is to subscribe to our newsletter.
---
Referral Bonus Program Terms and Conditions
(June 2023)
"Referrer" means person sending the referral
"Candidate" means the person being referred
"Task Force Talent" or "TFT" means Task Force Talent LLC (Delaware, U.S.A.)
Upon submission and review, the referrer will receive an email or other written notification containing:

a.) a confirmation number for the referral AND

b.) confirmation that the candidate is NOT already known to the Task Force Talent team AND

c.) the amount of the future referral bonus, if any AND

d.) the expiration date for the referral, normally 12 months after receipt.
The referral is NOT ELIGIBLE for any bonus until a confirmation is received with all four elements.
Referrers must know the candidates personally. Automated submissions will be rejected.

Candidates must be U.S. citizens. Within the limits of applicable federal, state, and local laws, candidates must not have criminal records or any other legal status or condition that would negatively impact their ability to work, including in potentially sensitive positions.

For U.S. tax reasons, at the present time only referrers who are U.S. citizens or U.S. lawful permanent residents are eligible for referral bonus payments.

Referrers are responsible for all taxes associated with the bonus payment. Task Force Talent will issue a 1099 or other appropriate tax documentation, as required.

Referrers may share the referral bonus with the candidate, or not. Task Force Talent has no role in how bonuses are shared (or not) or any disputes resulting from the bonus payment between the referrer and the candidate.

The candidate must accept a position with a paying client of Task Force Talent within 12 months of the referral, or by the referral expiration date sent to the referrer, whichever is shorter, unless otherwise agreed in writing.

IMPORTANT NOTE: From time to time we will assist candidates seeking employment, including making appropriate introductions to companies that are not paying clients of Task Force Talent. The applicable guide here is: "If we don't get paid, you don't get paid."

The candidate must begin and work for the client for at least 90 days in accordance with Task Force Talent's agreements with clients.

The client firm must make payment to Task Force Talent. No referral bonus will be paid unless/until the client makes payment.

Task Force Talent reserves the right to reject any referral, and any referral bonus payment, for any reason, including providing inaccurate/misleading information, fraud, non-payment by the client, or any other reason.
---